Meet the Rainbow Champions of Sydney WorldPride
Sydney WorldPride has named 45 Rainbow Champions, in honour of the 45th anniversary of the first Sydney Gay and Lesbian Mardi Gras. These influential people from Australia's diverse LGBTQIA+ family contribute to its community and culture. Meet five Rainbow Champions who identify as people with disability!
LGBTQIA+ is an acronym. Its letters stand for Lesbian, Gay, Bisexual, Transgender, Queer, Intersex, and Asexual. The plus symbol at the end acknowledges any sexualities, sexes, and genders that aren't captured in the letters.
Robyn Lambird
(they/them) is a Paralympian bronze medallist, content creator, model, and disability advocate. As a content creator with cerebral palsy, Robyn sets out to challenge negative perceptions of disability.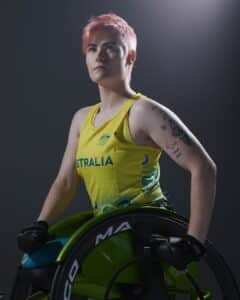 Rudy Jean Rigg
(they/them) is an autistic and non-binary transgender host, creator, advocate, educator, and pop-culture fiend. They were named a Top Ten online creator at the 2022 British LGBT+ Awards, and AiMCO's 2021 Best Creator on TikTok for Rainbow History Class.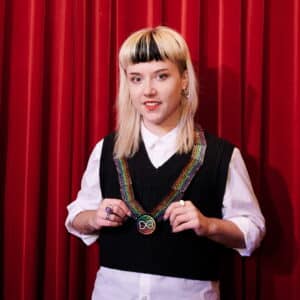 Caroline Bowditch
(she/her) is the Chief Executive Officer/Artistic Director of Arts Access Victoria and the Creative Lead of the Alter State Festival. Her career includes performance making, and she is a regular consultant on accessibility and inclusive practice.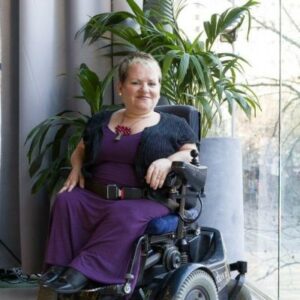 Kerry Chin
(he/him) is an aromantic, asexual, autistic, and transgender beacon of visibility. He has represented the asexual community on Triple J Hack, You Can't Ask That, Abbie Chats, and in English and Chinese interviews.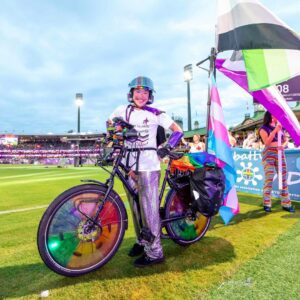 Daniel McDonald
(he/him) is a Gadigal and Wonnarua man who represents Aboriginal art through 'Deadly Hand Talk.' He is dedicated to amplifying the voices of people with disability in the arts and culture sectors.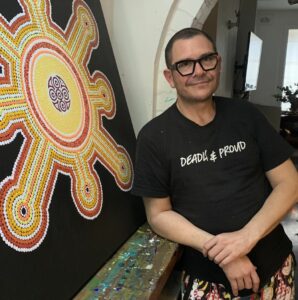 You can find out more about the full line-up of Rainbow Champions here: sydneyworldpride.com/rainbow-champions
WorldPride is a global LGBTQIA+ festival. Sydney was chosen to host WorldPride in 2023. Sydney WorldPride is on from 17 February to 5 March. We are excited! You can learn more at: sydneyworldpride.com
This story is from the February 2023 edition of Afford News. Click here to read more.
Was this page helpful?
Is there anything missing on this page? Please let us know
Is there anything missing on this page? Please let us know