At Afford, we are proud to be the largest employer of people with disability in the Sydney metro. We provide safe and supportive workplaces through our own Australian Disability Enterprises (ADEs.)
Our factory employs close to 400 supported staff across five different sites. We have a range of business services, from packaging solutions to bundle wrapping and even bulk mail-out. By partnering with us, you will play a significant role in creating employment opportunities for hundreds of people with disability and we will provide you with direct, affordable, high-quality solutions.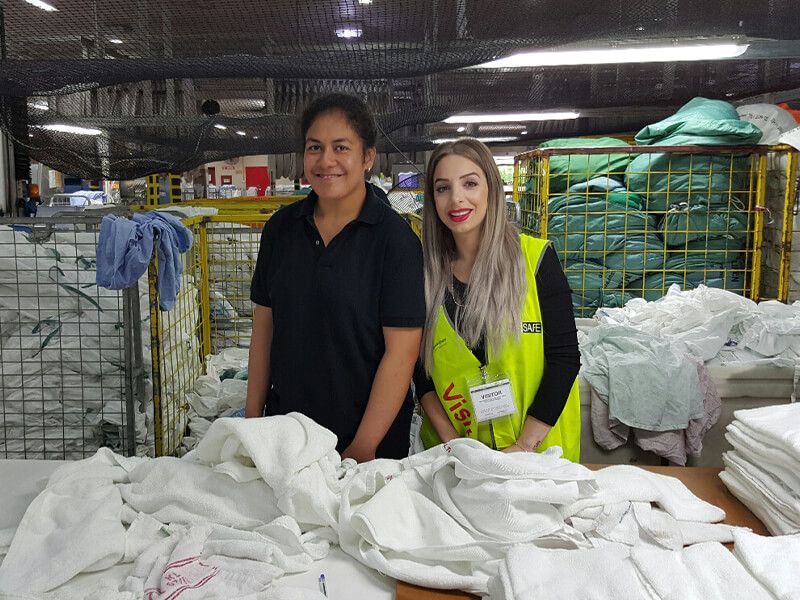 World Class Sydney Distribution Centre
When it comes to your packaging, labelling and wrapping solutions, we want you to receive good value for money and consistent solutions. Supplying all your e-commerce and postal packaging needs directly from our Sydney Distribution Centre.
With our world class e-commerce packaging factory, everything we do is tried, tested and perfected through extensive research with the world's largest online retailers. It's the reason we have the most operationally cost-effective range of cardboard and other e-commerce packaging on the market.
We won't just supply you with packaging. We'll give you an opportunity to improve your business, save money, impress your customers, and have hassle-free packaging, labelling, wrapping and re-work solutions.
Packaging
We provide a range of industry standard, packaging and re-packing solutions. We unpack, repackage your product into pallets and then have them ready to deliver.
We also create promotional point of sale packs. We assemble products and set them up on a point of sale display unit ready to stock on the shelf.
Shrink Wrapping
We provide shrink wrapping for a wide range of customers using our state of the art L-BAR machine. It is ideal for retail display as it covers an item with plastic and then shrinks the plastic tightly over the product. Many of our customers also use shrink wrapping as an additional layer of packaging over their boxes and cans.
We offer a wide selection of shrink wrapping options to seal, protect and bundle your products, as well as a wide variety of quality shrink films. Our shrink wrap services are effective for both industrial and consumer packaging.
Whether your item is small or large, we can accommodate your requirements.
Bundle Wrapping
We also provide bundle wrapping options for your business. If you have a number of products that you wish to package together, we will collate them and shrink wrap.
Our bundle wrapping services are ideal for businesses that want to produce 2, 4, 6, or 12 item multi-packs with attractive promotional messages targeted at retail consumers.
Ideal for plastic and glass bottles, cans and jars of food, beverage and household products, we can shrink wrap and bundle multiple items into combo packs and variety packs.
Each tightly wrapped multi-pack is perfect for shelf display.
Pick and Pack
If you are looking for efficient pick and pack with timely and reliable dispatch, look no further than Afford.
Our streamlined pick and pack systems ensure that all orders are dispatched according to your requirements. From large ongoing contracts to smaller one-off projects, our team is fully trained to fulfil your order as soon as possible and meet your KPIs.
We can assemble your products into gift packs, clam packs, individual packs or large packs.
We will then have your order ready to deliver at an affordable price.
Mailout and Collation
Are you wanting mail-outs for advertising, newsletters, vouchers, cash back giveaways or point of sale items? Don't waste your valuable time and resources with mailing, folding and sending them out yourself. Let us help you!
We offer mail-out services from our Ingleburn ADE where we can collate and send out vouchers and cash back offers for retail customers. We also mail-out point of sale display items directly to the store of display.
We're here to help!
If you would like more information about our Australian Disability Enterprises get in touch with our Customer Care Team.
Contact Us
Was this page helpful?
Is there anything missing on this page? Please let us know
Is there anything missing on this page? Please let us know