Spring is a great season to be outdoors, for making colourful works of art, and seeing some terrific exhibitions and events across Australia. Find out what's on at Afford and in your city from September to November.
What's on at Afford in the Spring
Afford's Community Hubs run 12-week term programs where you can select your goals, track your progress and choose from a selection of great activities. Our program of supports for Spring runs from 25 September to 16 December 2023.
What you can do with Afford in New South Wales
Afford's Community Hubs run a 12-week Program of Supports where you can select your goals, track your progress and choose from a selection of great activities. Our programs for Spring run from 25 September to 16 December 2023.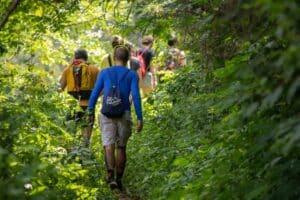 What you can do with Afford in Queensland
Our new Redland Bay Community Hub in Capalaba opened in July and you can read all about it in Redland News. Since the opening, our clients have been enjoying great arts and crafts activities and so much more. If you are adventurous you can go sailing and if you love music, you can learn how to play the guitar.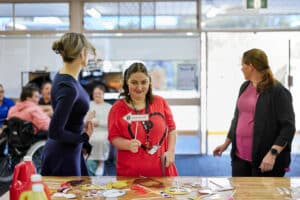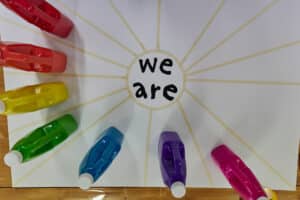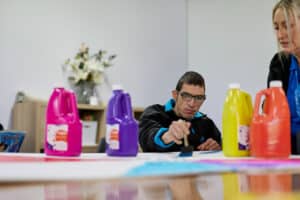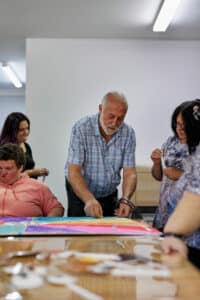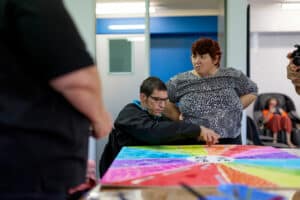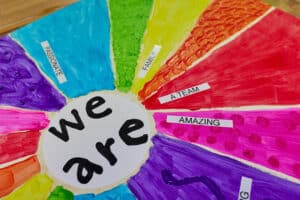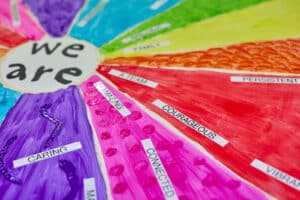 Photography by Chris Jack Photography
There are many more activities that support the achievement of goals and learning important life skills on offer through our Community Services 12-week Program of Supports. To find out more visit our website to find an Afford Community Hub near you and contact our Support Centre for more information on 1800 233 673.
What's on in your city in the Spring of 2023
Adelaide
If you love nature, you will love the South Australian Museum's exhibition of the Australian Geographic Nature Photographer of the Year competition. The exhibition has beautiful photographs of animals, landscapes and sea life in Australia, New Zealand, Antarctica and New Guinea. You can see the photograph by Samuel Markham who was named the overall winner of the competition for 2023. You might also like to see Matty Smith's Aftermath shot (Animals in Nature winner).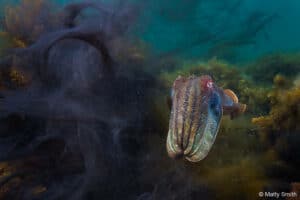 Photography courtesy of the South Australian Museum. 
When: Until 29 October 2023
Where: South Australian Museum, North Terrace, Adelaide
Tickets: $9 to $11
Find out more: Phone 08 8207 7500 or visit the South Australian Museum website.
Relax at the South Australian Museum
Everyone is always welcome at the South Australian Museum, but it can sometimes it's a lot to take in – particularly for neurodiverse visitors and those with sensory sensitivities. On Wednesday 11 October the museum will be holding its Relaxed, Sensory-Friendly Evening at the South Australian Museum, so visitors of all ages, their families, friends, and carers, can enjoy a quieter, less crowded visit to the museum after hours. The museum will be toning down its screens, lights and sounds, and will have sensory backpacks available to borrow free of charge.
When: Wednesday 11 October
Tickets: Pay-what-you-can admission.
Find out more and book with this link.
Melbourne
Connection is a showcase of nearly 650 works of art from First Nations artists presented at THE LUME Melbourne: the world's largest digital art gallery.
Where: THE LUME Melbourne, Melbourne Convention and Exhibition Centre
5 Convention Centre Place, South Wharf, Melbourne
When: Until 29 October 2023 – visit the venue's website for opening times.
Tickets (single entry): Adult: $50, Concession: $45, Student: $40, Children: $35
Find out more: visit THE LUME website.
Accessibility at THE LUME Melbourne: THE LUME Melbourne is suitable for strollers and is wheelchair accessible. Please click here for more information on accessibility at the MCEC. To purchase your accessible tickets to Connection (with a free companion ticket on the provision of a companion card), contact THE LUME Melbourne on (03) 8638 0609. Service hours match gallery opening hours (ending one hour before the gallery's closing time each day). If you would prefer a quieter experience, THE LUME Melbourne tends to be less busy from 3pm onwards. You can make specific accessible requests here.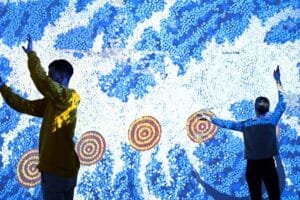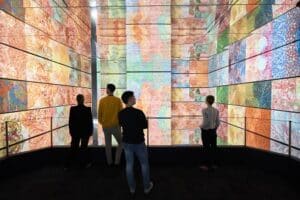 Brisbane
Free and easy to access on Queen Street Mall right outside Wintergarden in the heart of Brisbane, you can visit Bloom! See the enchanting 3D floral installation of huge oversized flowers on show.
When: 9 September to 1 October (check out the Visit Brisbane website for details on times).
Where: Queen Street Mall, Brisbane – map details here.
Tickets: Free entry
Find out more: Check out the Visit Brisbane website and you can also get an accessible guide to Brisbane here.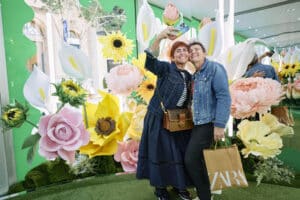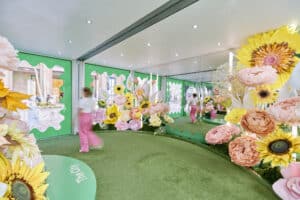 Photography: Bloom! – Markus Ravik – images courtesy of Brisbane City and Brisbane Economic Development Agency
Want to know more about accessible travel in Queensland?
If you would like to find out more about accessible holiday options in Queensland you can also listen to the Accessed That podcast. The podcast is streamed on Apple Podcasts, Spotify and Google Podcasts with new episodes published weekly on a Monday. Check out Accessed That and find more information on accessible holidays in Queensland here.
Sydney
Just opening this September is nguwing nura – Nocturnal Country – completing the Nura Diya Australia experience at Taronga Zoo.
You can journey from day to night and see 23 rare species on a 400-metre walk as you enter our new Nocturnal Habitat to discover some of Australia's night-loving wildlife. Some of the creatures on show include:
Spinifex Hopping mice
Fat-tailed Dunnarts
Ghost Bats
Chuditch (Western Quoll)
Rufous Bettong
Greater Bilby
Yellow-bellied Glider
When: open from 22 September 2023, with zoo opening times available on the Taronga Zoo website.
Where: Taronga Zoo, Bradleys Head Road, Mosman.
Tickets: part of your entry to Taronga Zoo – for details on tickets, please visit the Taronga Zoo website.
For details on accessibility, see the Taronga Zoo website. There is also an accessibility map and you can also find out more about Access Taronga.
What is Access Taronga? On select days through the year, Taronga welcomes guests who live with autism or hidden disabilities, as well as their family or friends, to enjoy early entry to Taronga in Sydney. Access Taronga give guests the chance to explore the zoo in the quiet before the gates open to the general public for one hour – including a private animal show and first access to the Zoo's exhibits.
The Taronga Zoo website has more details to find out what you need to bring on the day.
Was this page helpful?
Is there anything missing on this page? Please let us know
Is there anything missing on this page? Please let us know